creek & sunset
A 50 acre sanctuary
on Takaungu Creek KENYA
OVERHEAD SPIN
EAST AFRICA'S MOST
UNIQUE DESTINATION VENUE
festival-party
HOME OF
BENEATH THE BAOBABS FESTIVAL
BUILD AND CREEK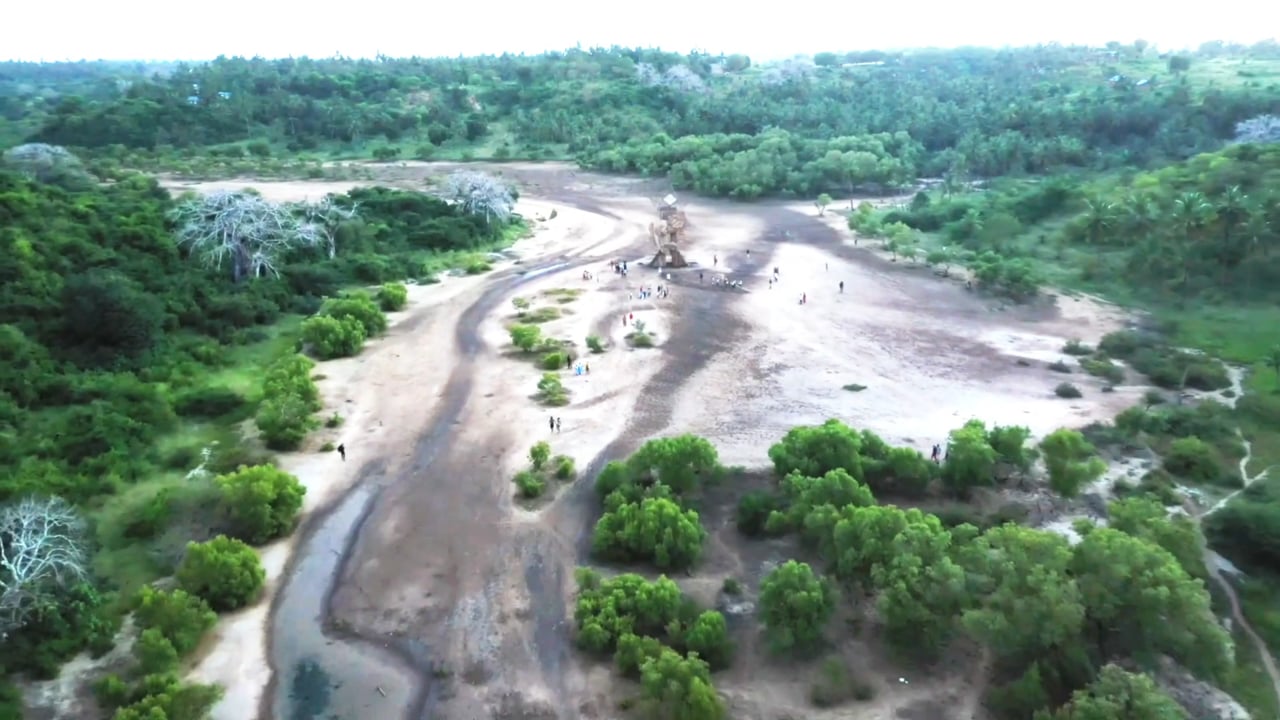 WORLD CLASS
CREW & Production Team
events
your events re-imagined at
beneath the baobabs
retreats
A SAFE SPACE
for retreats & WORKSHOPS
audiences
Connect with East African Audiences
Beneath the Baobabs is a magical East African destination event space located at the end of the creek on the Kilifi coast of Kenya. We are also home to the acclaimed 3 day Beneath the Baobabs Festival (formerly Kilifi New Year).
Within a spectacular natural setting we have infrastructure to host up to 10,000 people and a mission to provide a safe platform fostering creativity, environmental sustainability, consciousness, community and freedom of expression, while showcasing East African music, art and culture.
Our three-day Beneath the Baobabs Festival is is the first 'Carbon Neutral Festival in Africa' and bans all single-use plastics.
Beneath the Baobabs, home to all artists and creatives, is a one of a kind secluded event space, with secret orange and lemon groves, hundreds of square meters of overhanging decks under the shade of a two-thousand year old majestic Baobab tree, and our now iconic Main Stage. Built with passion and care for the natural environment from the outset and a Leave No Trace approach to all events, Beneath the Baobabs is ready to safely host up to 10,000 people with up to 5 unique stages, bars and all the infrastructure required for a successful event.
Karibu Kilifi
PARTNER WITH US!
DO YOU SHARE THE SAME VALUES?
WE WOULD LOVE TO WORK WITH YOU LET'S GROW TOGETHER!
EVENT PRODUCTION
WE'VE GROWN A WORLD CLASS CREW & PRODUCTION TEAM
TELL US ABOUT YOUR WILDEST DREAM AND WE'LL MAKE IT HAPPEN
WE ARE CALLING YOU
Intrepid explorers and festival goers – be among the first to discover new cultures, experiences and sounds.
STAY IN THE LOOP
Life is too short to miss out – Join our Community, Join the Movement!